Grace Cooperative Preschool, May 4 – 8, 2020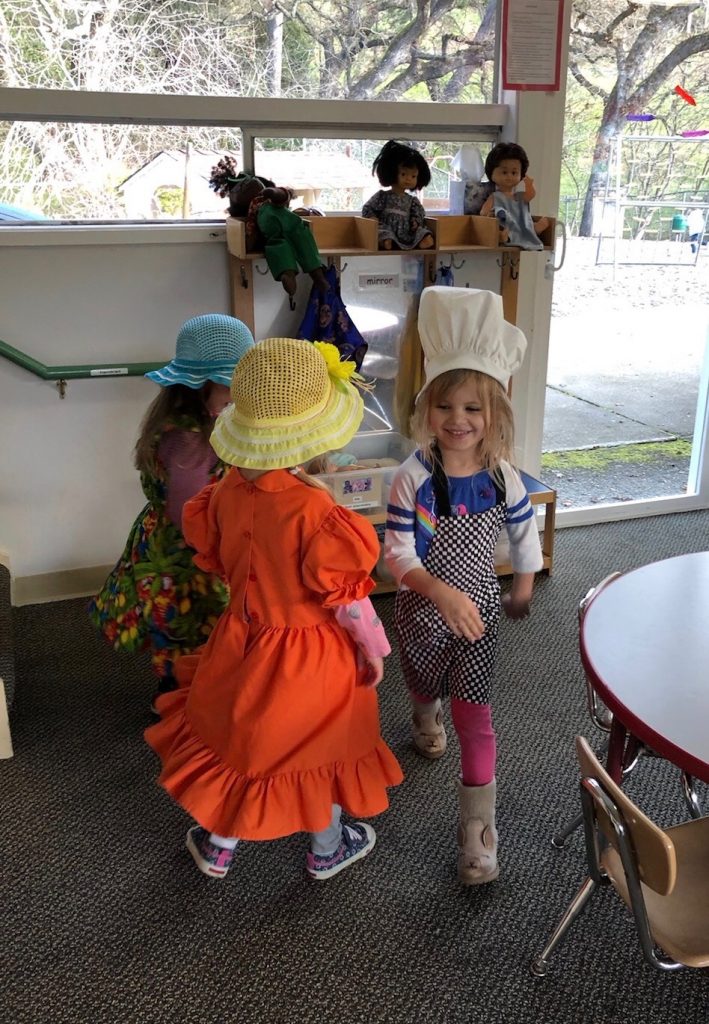 Get Cooking! This coming Sunday is Mother's Day. Why not make or bake something special for Mom? Preschoolers are capable and excited to mix, prep and help with cookies and baked goods. Using a small butter knife or pumpkin carving tool, young children can cut fruit for a salad! It's a great way to learn kitchen skills, practice good hand washing and be a part of the celebration.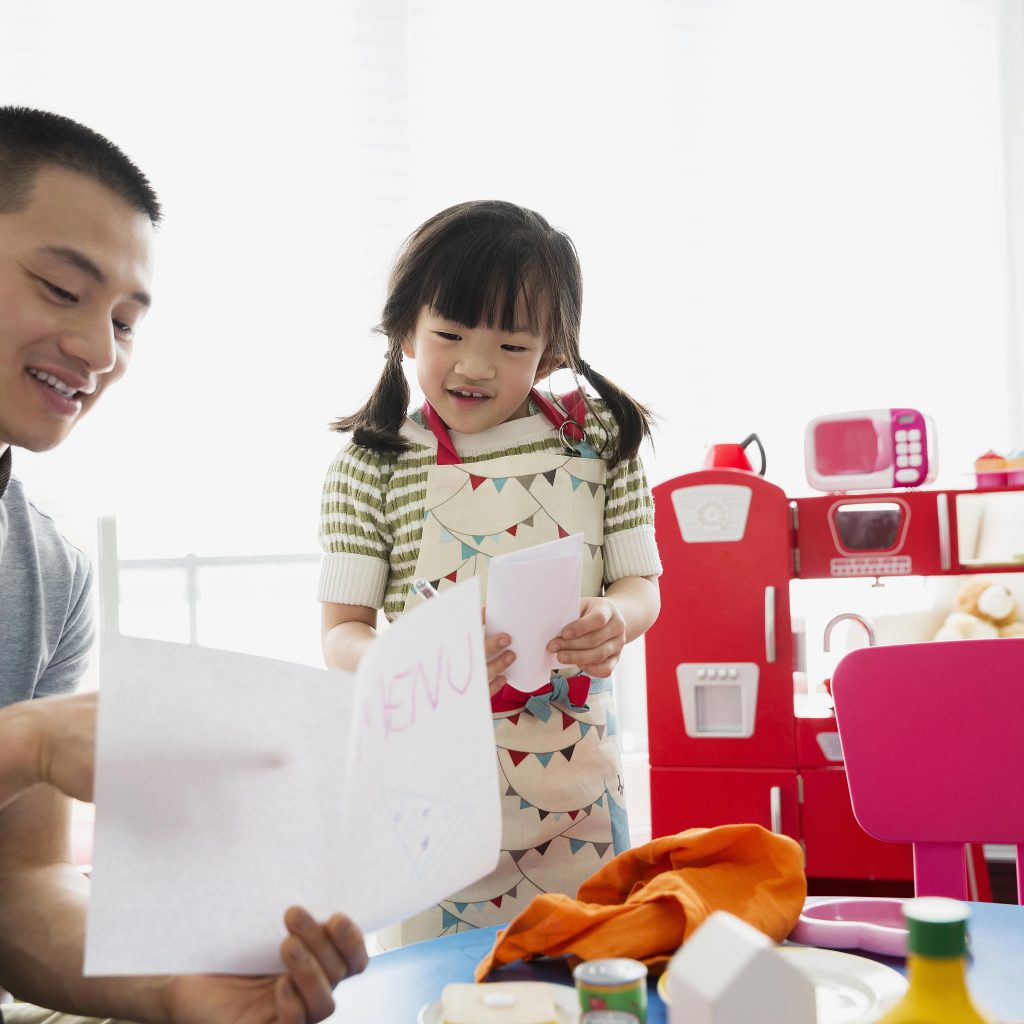 Open a restaurant! Write your own menu, serve family members, stuffed animals and pets! Maybe the special of the day is something you make yourself!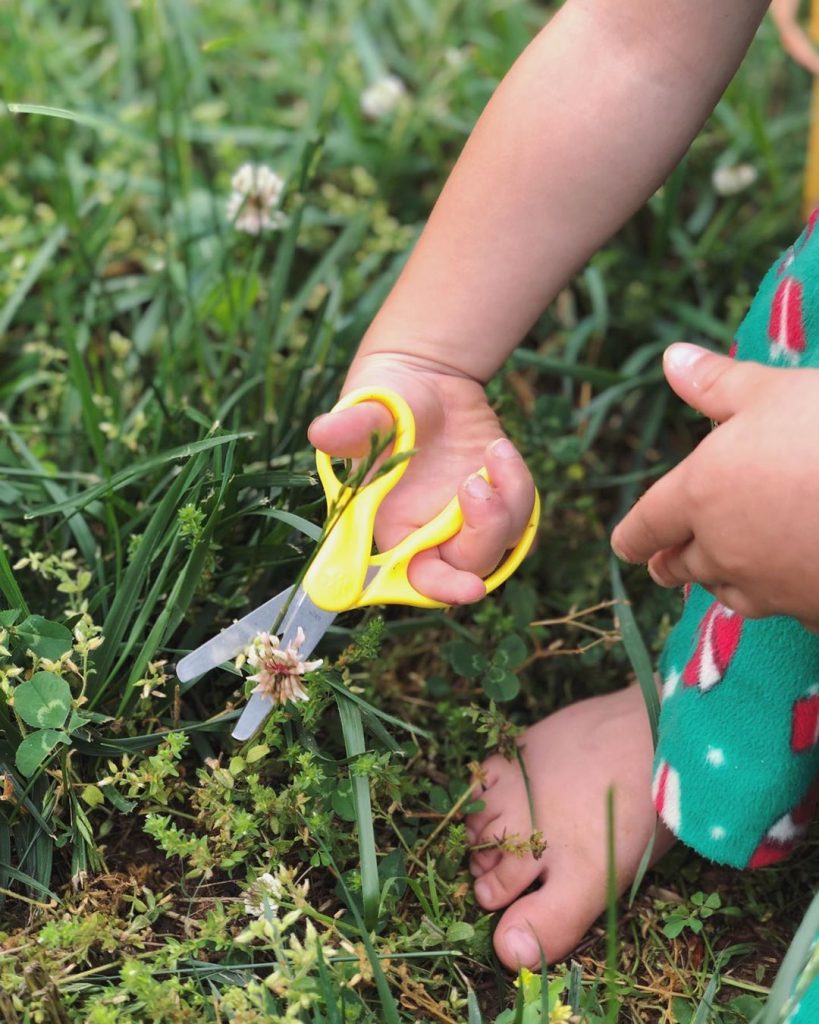 Give the grass a haircut! Cutting grass, weeds, and small flowers (with permission) is a great way to work on those scissor skills!
Make a family portrait! Make a Mother's Day card! Moms love nothing better than gifts from the heart! It will be a keepsake she will always remember! (This photo of our Grace family is courtesy of Tilden!)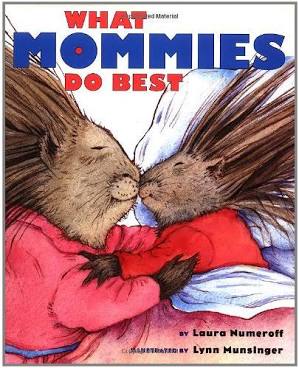 Happy Mother's Day! Celebrate Mom! We think you'll like What Mommies Do Best by Laura Numeroff, illustrated by Lynn Munsinger. When you get to the end, flip it over and read a bonus book- What Daddies Do Best!