The October Scholastic catalog (Firefly) has many interesting choices including several with a Halloween theme. Firefly is always an inexpensive source of literature for children.
ABCs All Around Me reinforces our attempts to highlight letters in our classrooms and on the playground. In the MWF class, we extend this to include the home and (beginning in January) practice looking around for an object whose name bgins with the "letter of the week". This book looks like a nice introduction to this practice. It is #2 on the catalog order list.
– Marlene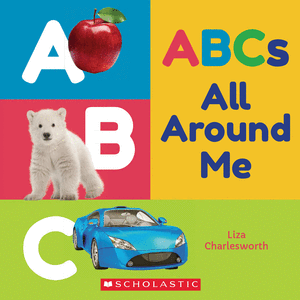 As a reminder, Scholastic Book orders are due by Oct. 10, in order to receive books in time for Halloween. If you have any questions about how to order, please contact our Scholastic Books rep, Jenny Nakahara. Happy Reading!