Summer is in full swing, and for many families that means looking for fun (and ideally, inexpensive!) activities for the kids. Check out these three ideas!
1. Going to the movies with Miss Joy!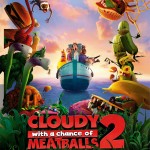 "Cloudy with a Chance of Meatballs Part 2" is playing at the Century 14 Walnut Creek on Tuesday, July 15 at 10 am. Tickets are only $1/person, and Grace families will be meeting up with Miss Joy at 9:30 outside the theatre. This is part of the Cinemark Summer Movie Clubhouse series – a cheap way to catch movies with the kids and beat the heat! (And if little ones get antsy, they're not disturbing anyone because you're in very good company!)
http://www.cinemark.com/summer-movie-clubhouse
2. The Chevron Family Theatre Festival!
From 10 am – 4 pm on Saturday, July 19, the Lesher Center Theatres in Walnut Creek will show family-friendly entertainment, for $5/person (per show), as well as feature free performances, arts and crafts, face painting and other activities just outside. Tickets need to be purchased online ahead of time to ensure a seat, and Grace families will be meeting up at 11:30 am by the outdoor music stage. Come meet storybook characters in real life – fun for all ages (and without the long lines you find at a typical theme park!)

http://www.lesherartscenter.org/cftf/
3. Maker Fest 2014 at the Lafayette Library!
Also on Saturday, July 19, come spend a day at the Lafayette Library and Learning Center celebrating makers in our community! Demonstrations for all ages including: 3D printing, air-powered rocketry, micro-controllers, book art, quadcopter FPV drones, metal working and so much more. Hands-on projects like giant bubble making, duct tape wallets, button making, make your own slime, build a rocket, rubber stamp-making, computer programming for kids mean there's something for everyone. The event runs from 10 am – 1 pm and admission is free! Register online and you can be entered to win a prize. (Current and alumni members of the Grace parent community are working behind the scenes and presenting at the Fest – come say hello!)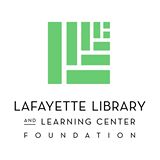 tinyurl.com/lafayettemakerfest