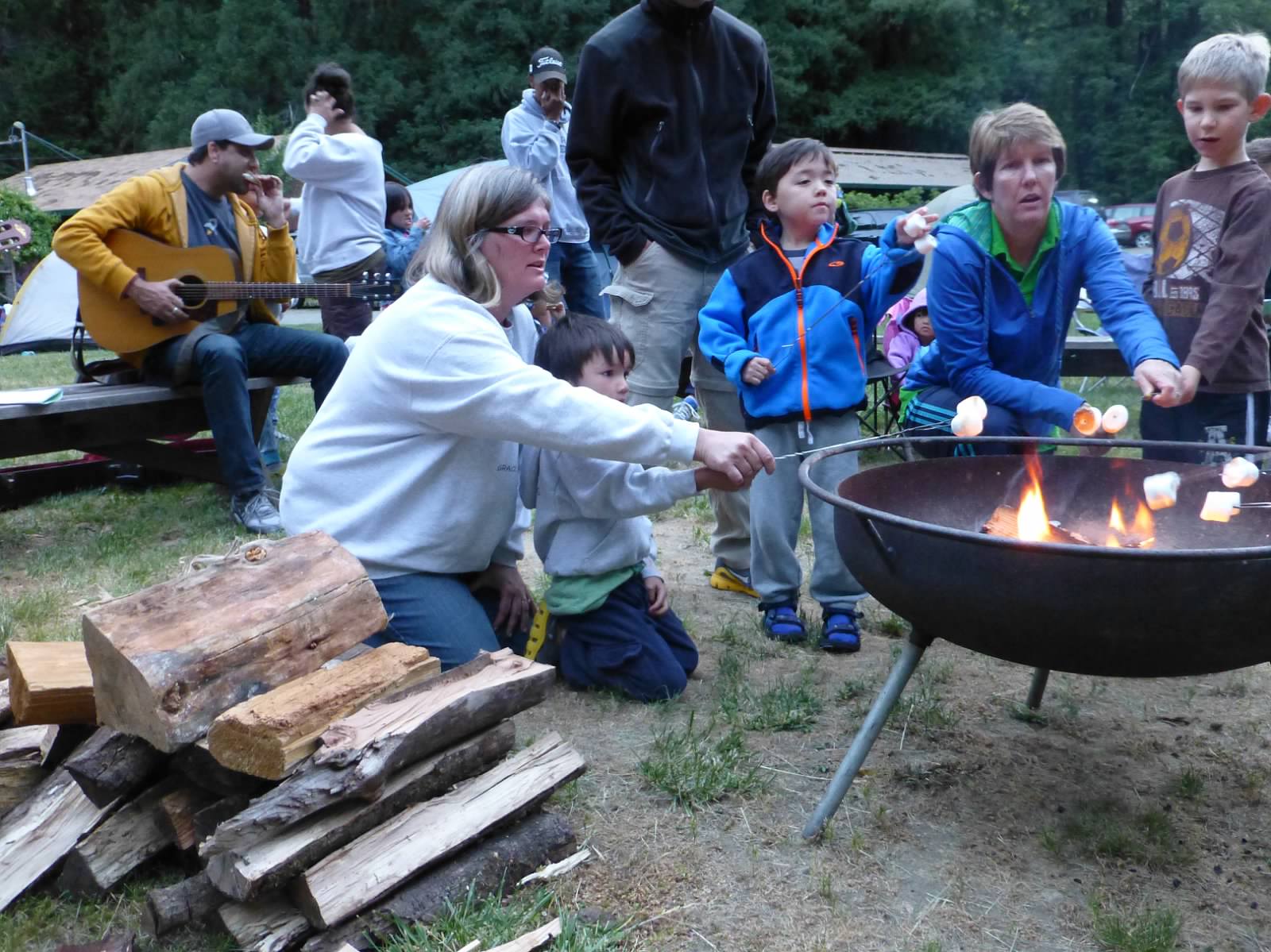 This past weekend a number of preschool families piled into their vehicles and headed north to Westminster Woods in Occidental for our annual Grace Family Camp! Highlights of the weekend included:
* Sleeping in a tent in the meadow or bunking in a nearby cabin, a first time adventure for many of the children.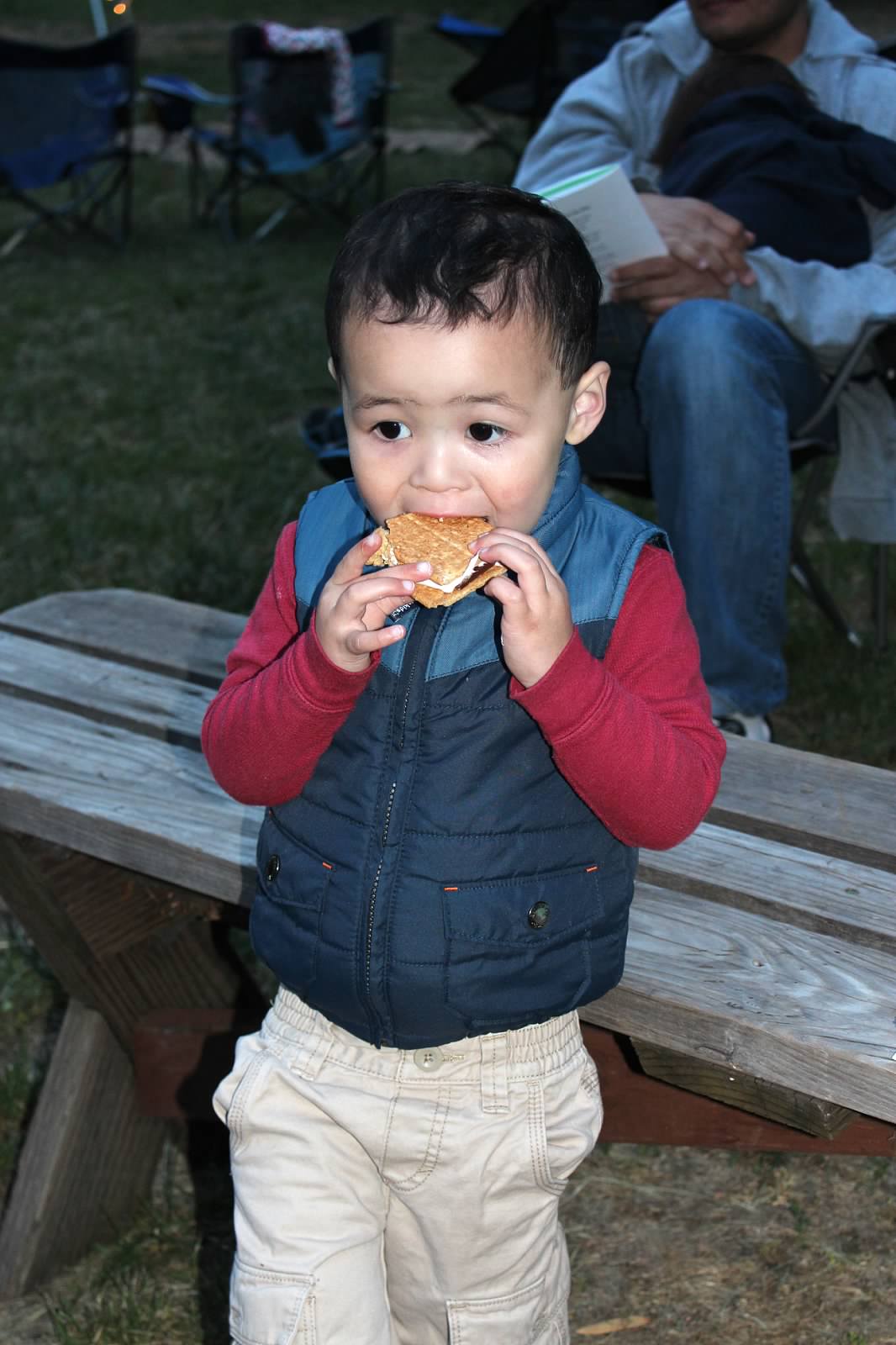 * Getting to roast marshmallows and eat s'mores before bedtime, 2 nights in a row!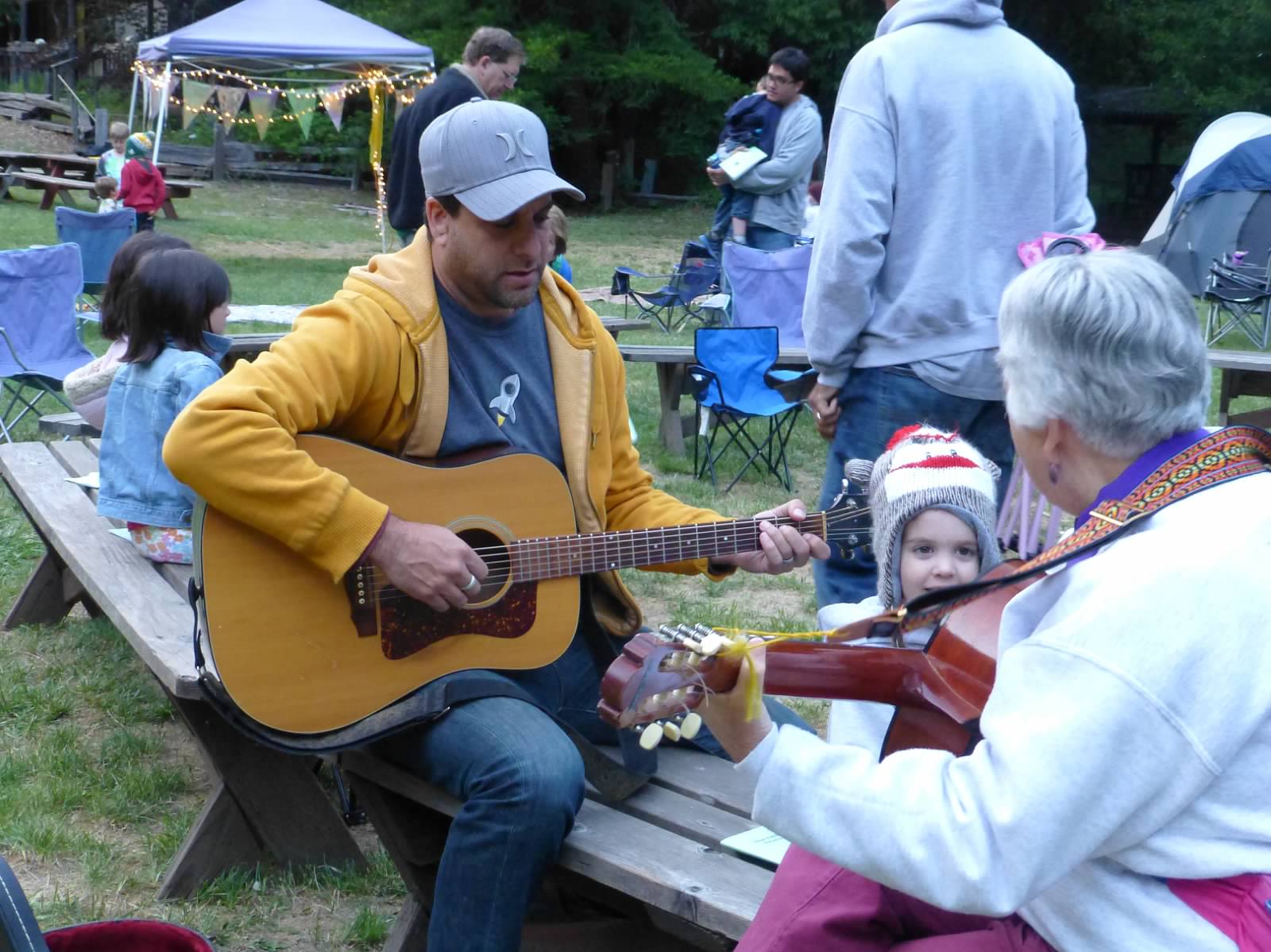 * Sitting around the campfire and singing some preschool favorites to the accompaniment of Miss Charie, Mr. Adam and Mr. Juan on the guitar and ukelele.
* Going swimming with friends in the camp pool
* Exploring the hiking trails around the campground, including a huge cargo net to climb on and look up at the trees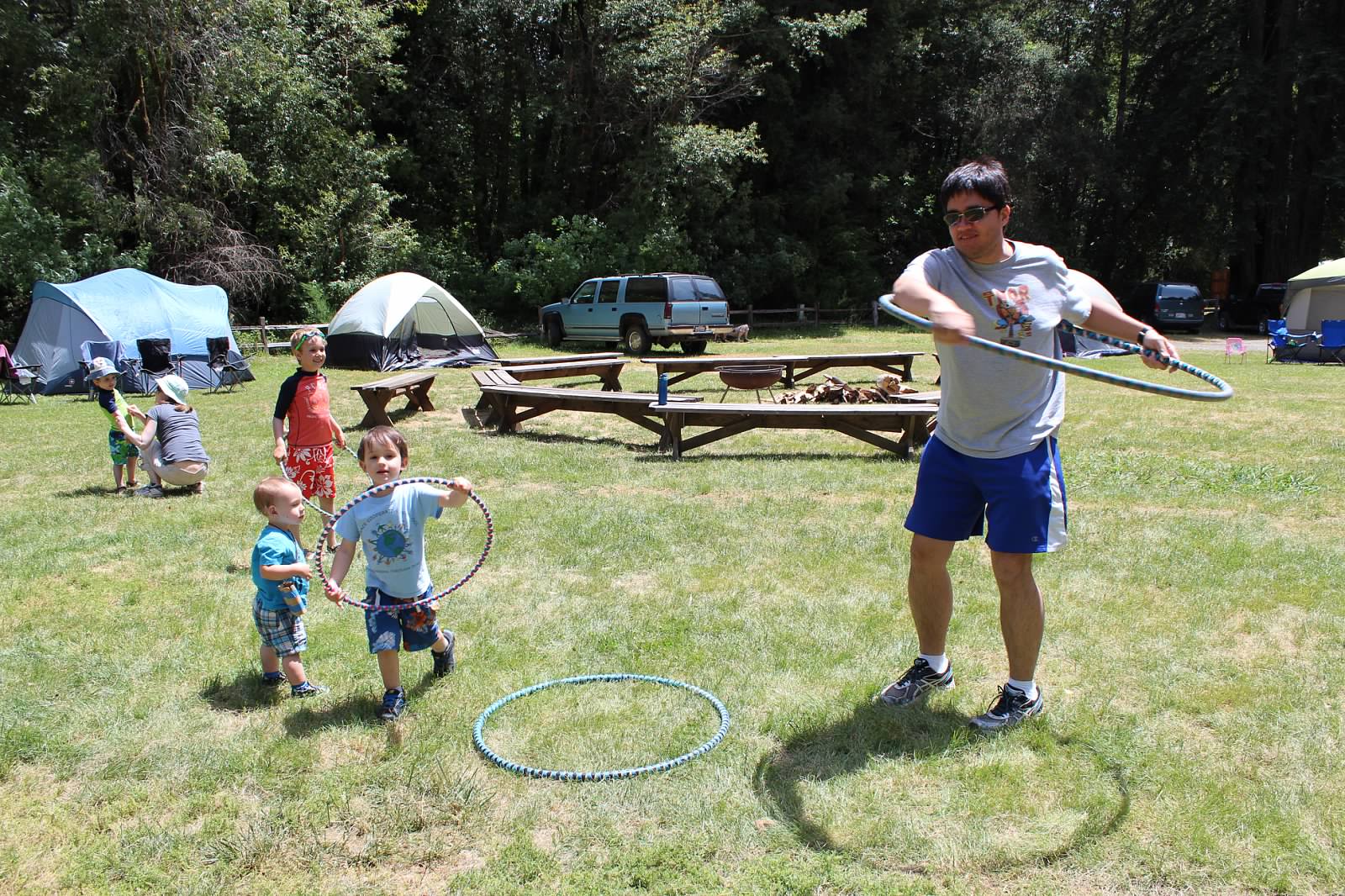 * Having fun on the awesome camp playground
* Making a family flag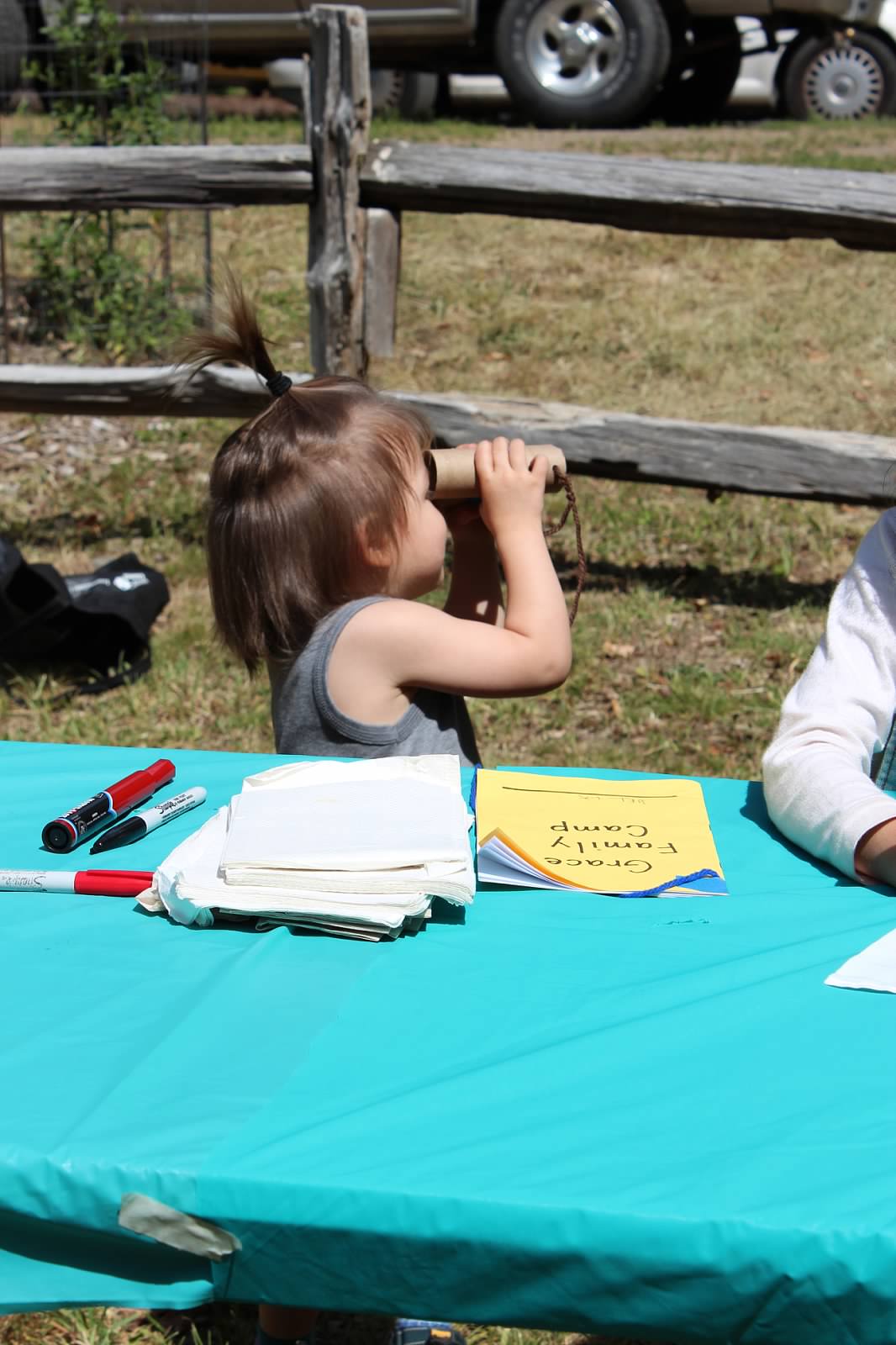 * Creating journals, binoculars, and edible necklaces
* Stargazing on Saturday night with Miss Marlene
* Goofing around with friends in the meadow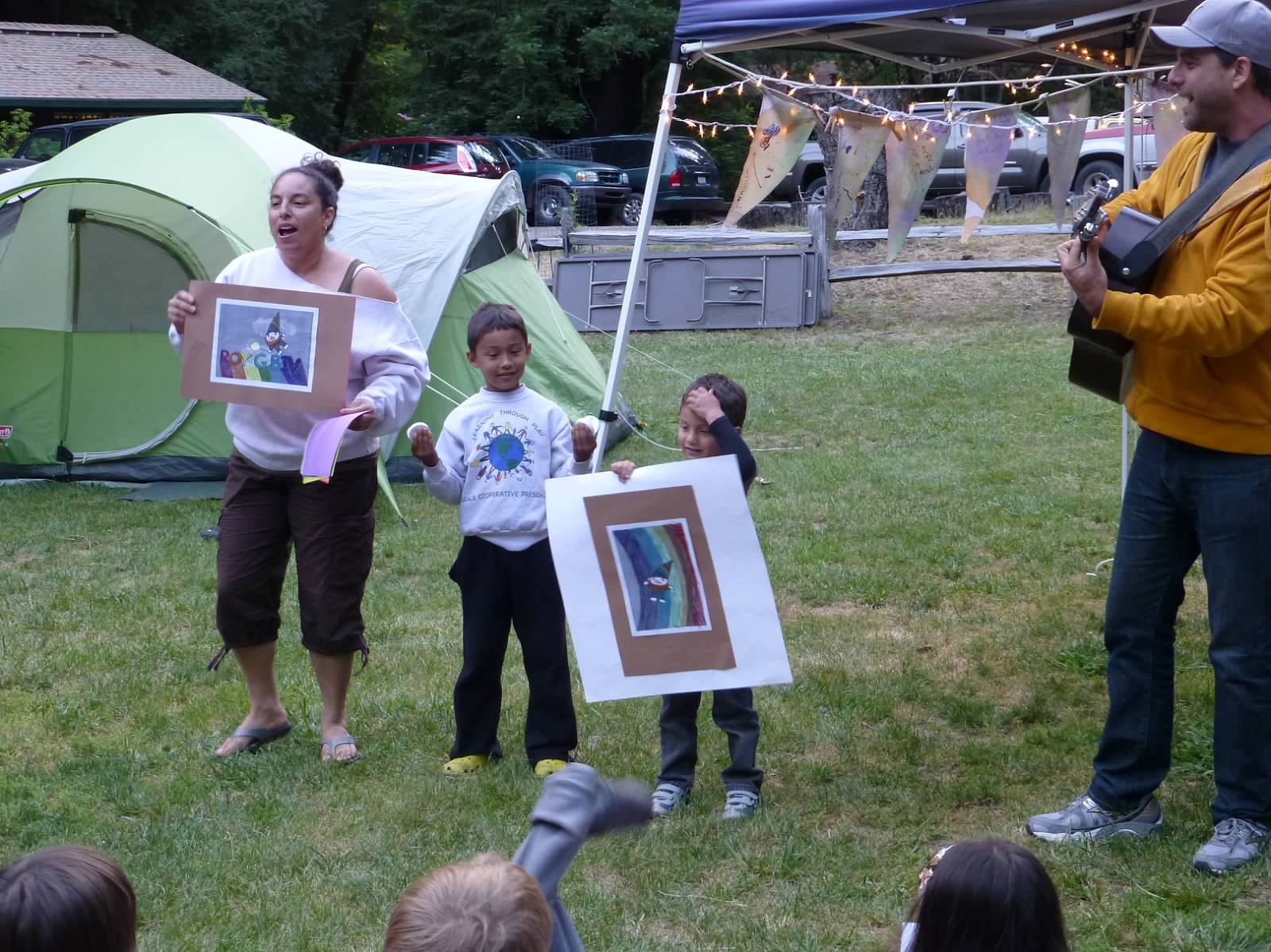 * The 2nd annual Family Camp Variety Show!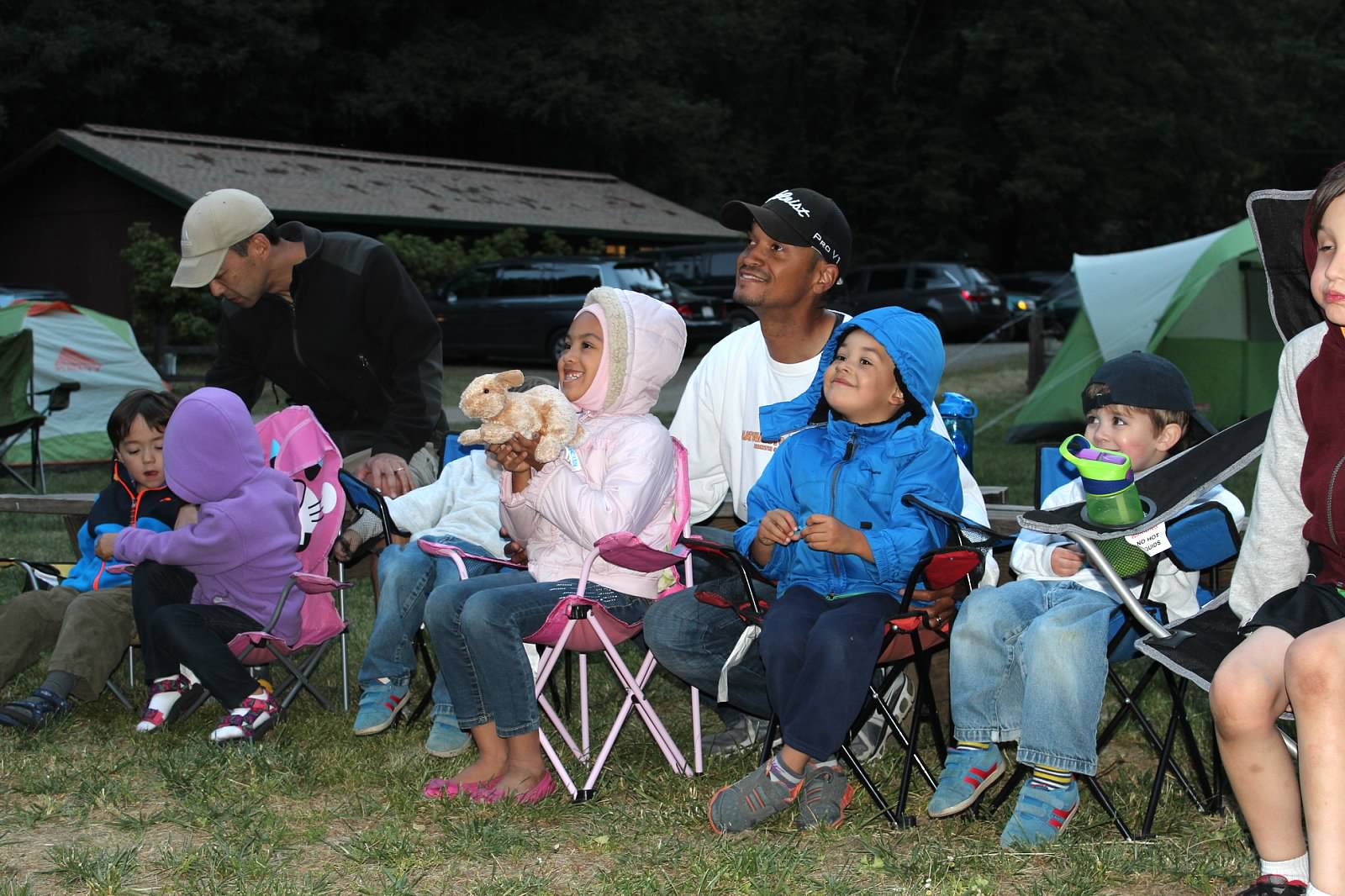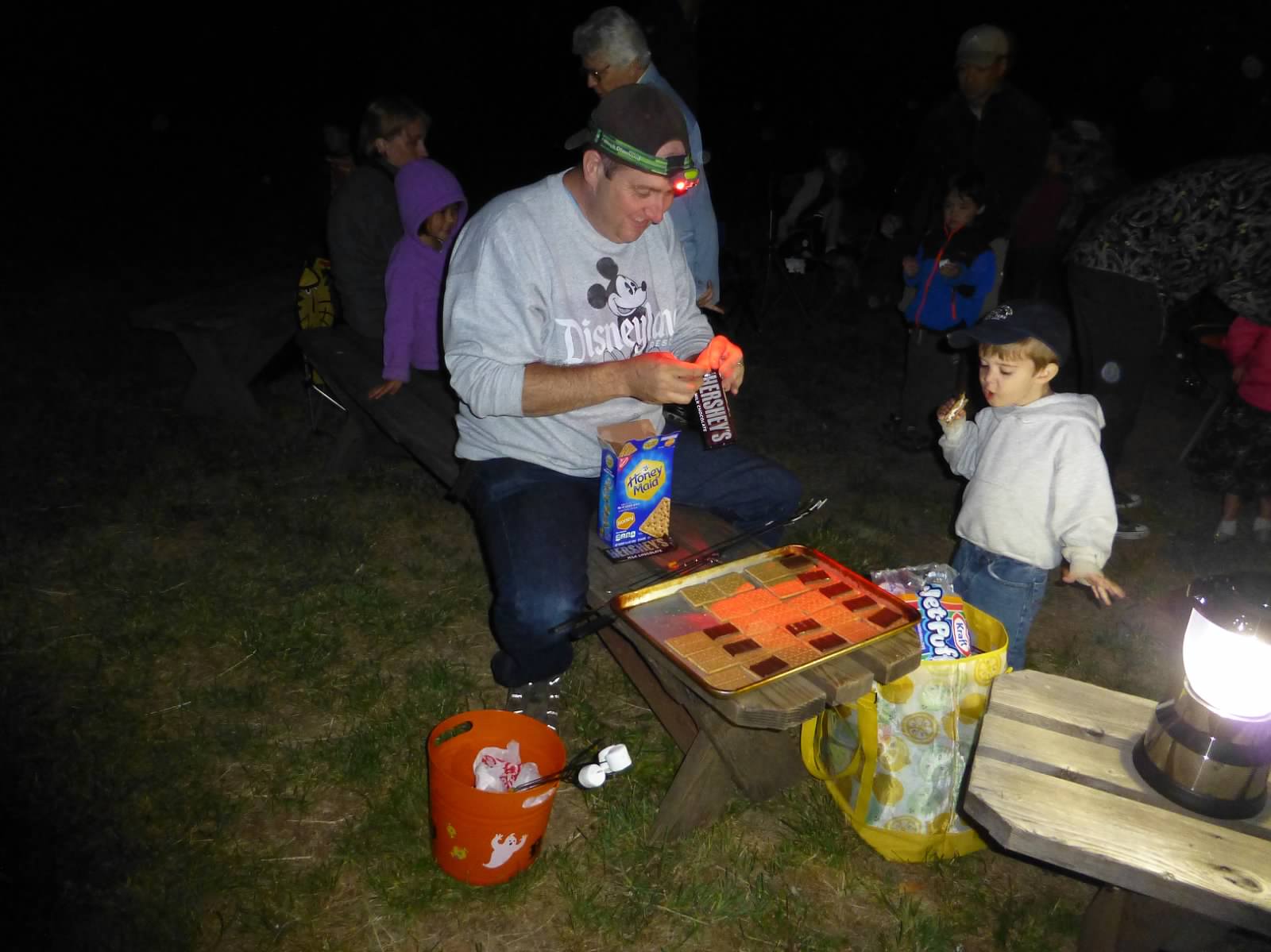 By Sunday morning all the campers were tired but happy, ready for a nap on the way home and full of fond memories of another fun year spent with special friends in a special place. Thank you to all the organizers of this wonderful event – it truly is one of the favorite parts of our school year!