This month we asked our three, four and five year old friends what they were thankful for.  It's a big concept for little people, so we asked "What/who do you really love?  What are your very favorites that you couldn't imagine not having?  What/who is special in your life that you would say thank you for?"  We got a wide variety of answers from favorite new toys to special foods to siblings.  This is always a sweet read and we hope you continue to foster the idea of thankfulness and gratitude with your children.
What are you thankful for?
My digger with the two teeth on it  – Mark
My mommy and my horsey  – Isabella
Friends at school! – Mika
Sleeping with Piglet in my warm bed and having good dreams – Linus
Legos and watching videos – Nicolas
Mama and Mommy – Jacob
Me! – Isabel
My toys and the things I like to do – Jack N.
Having dinner – Peyton
The legos I got from Adam and Zachary – Benjamin
Snack – Xavi
Peas! – Tabitha
Stuffed animals and eating cheese – Luke
Pizza – Logan
My family, my neighbors, and my friends – Keelan
The lego set that I got and my favorite stuffed animals – Elliott
My sister – Beni
Spiders – Erin
Everything! – Cael
Getting a ticket to ride bikes and Matt – Jack R.
God making fish for us to catch and eat and the whole world – Beckham
Eating waffles – Chimali
Mommy and Daddy – Tyler
Eris – John
My giraffe – Lily
My school – Zaid
Chicken – Jeremy
Bentley – Whitney
That one of my neighbors gave me a really cute bear and it talks! – Harper
My lambs – Camille
My brother and sister -Jacob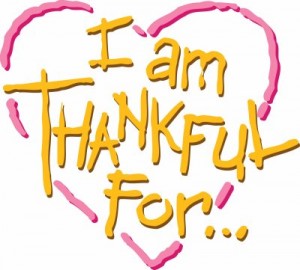 We are thankful for our wonderful Grace students and families!
– Marlene, Meg, Lavenia, Charie, Sarah and Joy