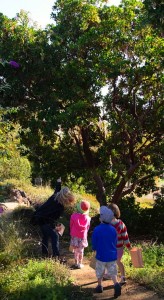 Recently I had the opportunity to share a field trip experience at the Gardens at Heather Farm with the MWF and M-Th classes and teachers.  Our tour was led by the Garden Director, a Grace-parent alum.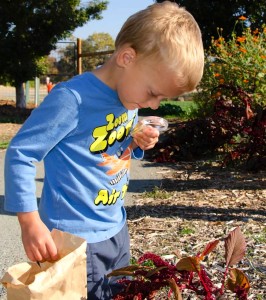 There was so much about the experience that was worth noting, but the best, to me, was observing the enthusiasm and interest the children demonstrated.  They listened attentively, looked and touched respectfully, and moved and spoke quietly.
Highlights include:  seeing a 300 year old oak tree; walking up a "steep" hill; being allowed to "gather specimens"; and choosing a rose and having it cut for each child.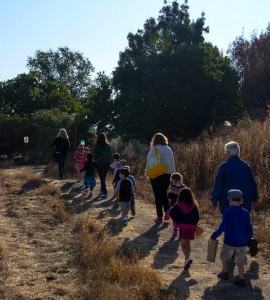 On the tour we heard about and saw drought resistant trees and plants.  We searched for matching our assigned leaf card and color card.  Our hope is that this experience will help the children as we get to choose the new plants for our yard.
Lest you worry that this was all work, we finished with snack shared at the picnic area and a brief time to play on the playground.
– Marlene