Hi Grace Friends,
The results are in!  Together we raised $100 from our Dine and Donate event at Rubio's last month.  Thank you so much to all who participated.  We had families that did the take-out option, families that dined in that evening, and we even had members of Grace Presbyterian Church go to Rubio's that day to help support our school.  
Which leads me to the next event I have planned for all of us.  Every year the week before Family Camp Grace Cooperative Preschool partners with
Sports Basement in Walnut Creek
for a fundraising event.  This year it will be on
Wednesday, May 7th
.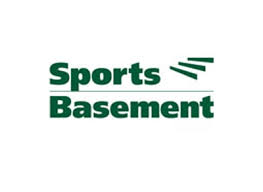 Shopping would be good all day with customers receiving 10% off, and 10% going back to Grace Co-op Preschool. Just make sure to say "Grace Co-op Preschool" at the registers.
From

3:00-5:00

in the "Community Room" Sports Basement

will b

e 

provid

ing

juices, water, beer, & wine for the adults : )

They

will also have light snacks: trail mix, crackers, cheese.
So for those of you who might need a tent, or some sleeping bags, or maybe something smaller like some bug repellent, or some new hiking shoes, or a new water bottle this is a great way to stock up on some camping supplies (or any kind of outdoor adventure/sporting supplies) AND help support our school and a local business.  
I know what you are all thinking.  Jen,
5:00
is dinner time….not to worry.  I also scheduled a dine and donate event that night at
Rocco's Pizzeria
just down the street from Sports Basement. (25% of

your purchase will go towards the school!) My family and I will be heading over after we spend some time at Sports Basement.  It's like a fundraising extravaganza!  ; )
Thank you all for your continued support!
Jen Slattengren – Ways and Means Chair