Our days (and evenings) have been busy at Grace Preschool these first few weeks.  After positive and productive orientations for parents and children, we've enjoyed many exciting experiences!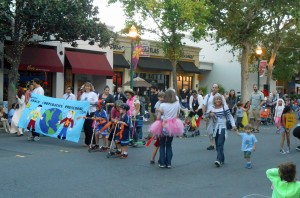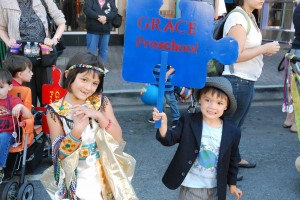 A big "thank you!" to all of the families (including aunties, grandparents, and cousins) who joined together to march in the Walnut Festival Parade.  Your decorating looked very festive!

Highlights of the beginning school days included painting our cardboard houses and building a "community."  I overheard one of the MWF children instructing a friend to "Come visit me and knock on my door."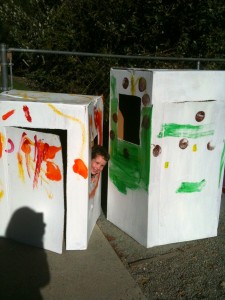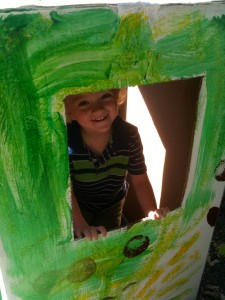 The houses were partly inspired by the children's book, "The Big Orange Splot", by Daniel Pinkwater.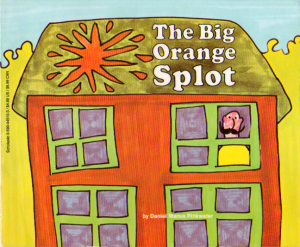 Both morning classes took a walk to the apple trees by the grassy hill (near the Oak Room).  After picking apples, they returned and TTh children had a "tasting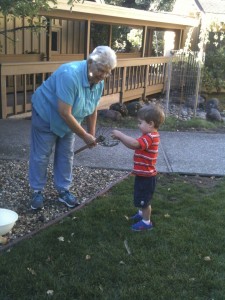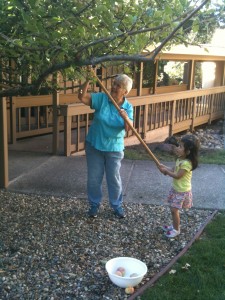 experience."  MWF children made applesauce.
–  Marlene