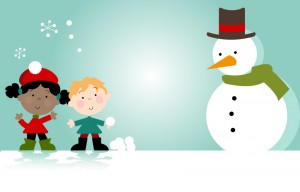 Last month we gathered by classes to share a meal and a bit of time in our preschool community before we went our separate ways to join with families and friends for Thanksgiving.  In each group, children seemed happy and excited to share time and favorite foods with their friends and family.  Many took grandparents or other family to see "their" school.  The campus (at least our part) seemed filled with positive energy.  It was a very special day and I thank each of you who set up, decorated, carried tables and chairs, provided food and put everything back in its place and cleaned.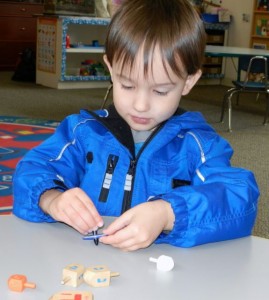 We've celebrated Hanukkah observances and now are looking forward to the coming of Christmas.  Beyond these, Kwanza and the New Year beckon.  In each of these observances, there is at least one common theme:  the coming together as family.In our family we have two "varieties" of members.  We have those who are family by "birth" and those who are "chosen."  It's a great way to expand a family.  Growing up, it gave my daughter and son some extra aunts, uncles and grandparents to spoil them. Some of you are privileged to have extended family within driving distance.  If you don't, I strongly recommend "choosing" some – it could be an individual or a family, and I'll wager you'll all be "richer" for the relationship, especially at the holidays.
So, back to the holidays.  Like you, I can get caught up in shopping, driving, cleaning, planning, buying, preparing, etc., etc., etc.!  And I know all of you do these things and they must get done.  However, I'd like to remind you (and myself) to reserve some good time (as opposed to exhausted and grumpy) to share with those you love and for whom you care the most. Take a walk (or drive) and look at holiday decorations, read a story, listen to music, see a holiday play, have cookies and milk.  It doesn't matter what activity you share; the gift you are giving is your presence.   And that will outlast dolls, Skylanders, etc.
Most families have special objects they bring out at the holidays.  In some families it could be a menorah or dreidels.  In other families, it could be a crèche or special ornaments for the tree. At the preschool, we have enjoyed sharing special objects related to the holidays.  To make this manageable, children share on the day their parent participates.  Please assist your child in choosing and bringing to preschool an item to share on the day you co-op. I always enjoy these days sharing stories, objects and songs relating to the holidays.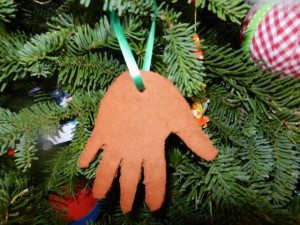 To each of you and to those you hold dear, I wish Peace, Joy, and Love – Marlene