Teachers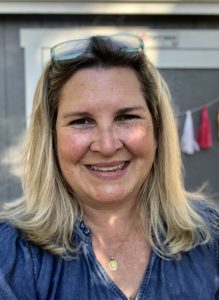 Joy Martin, Director & Teacher
Joy has over 30 years of experience working with young children and their families.  Joy has a BA in Humanities with a concentration in Early Childhood Education.  In addition to being a mother of teenagers- both Grace alumni, Joy enjoys reading, art, and the pandemic skill of video production.  The Very Hungry Caterpillar by Eric Carle is Joy's favorite preschool storybook and she loves raising silk worms from egg to moth!  Joy currently teaches the 3s/4s program.


Meg Fiset, Teacher
Meg is a past Grace parent and when her two daughters graduated we just couldn't let her go. Meg has a background in nursing and studied early childhood education. She works as a nurse in the community, and enjoys being with both the young and the old.  Meg currently teaches in the 3s/4s program.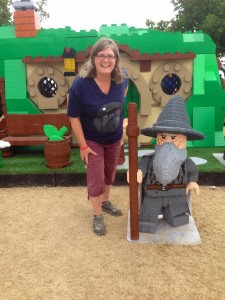 Sarah Lee-Jaine, Teacher
Sarah has been working with young children for 20 years, spending much of her time with two year olds.  She has a Masters in Early Childhood Education.  Sarah's two children are Grace alumni.  Her family's favorite Grace event is Family Camp.  Sarah teaches the 2s program at Grace.
VIPs

Lavenia Black, Music Teacher
Lavenia is a past grandparent of Grace and the adopted grandparent to all the Grace children. Lavenia is extremely musically talented and teaches piano lessons privately. She provides piano accompaniment to our weekly music time.